From TheUnChoice.com -- an evidence-based Elliot Institute campaign to raise awareness about unwanted abortions, post-abortion issues and maternal deaths, plus help, hope and healing. ... The UnChoice. Unwanted. Unsafe. Unfair.
---
Share this Father's Day Ad, Flyer or Poster

Educate your community about abortion's impact on fathers while also reaching out to men and families personally affected by abortion. In this issue, you'll find a downloadable flyer plus other ways that you or your organization can:
Raise awareness about abortion's impact on men.

Offer hope to men directly or indirectly affected by abortion.

Reach out to fathers who are grieving for their unborn children.

Reach out to fathers grieving daughters, sisters and friends lost to abortion-related tragedies.

Learn more about this issue via specialized resources and reports listed below.
Evidence of abortion's impact on men or its harm to relationships and families is only beginning to be explored and acknowledged. There is enough evidence, however, to reveal that its impact is significant, yet seldom addressed.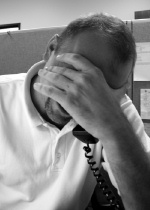 There are many ways that men may be involved in or affected by abortion. Their role may have been direct or indirect, or they may have been denied any role whatsoever.


You can be sure that many individuals and families in your midst are feeling the effects of abortion-related pressures and heartbreak, whether it happened years ago, more recently, or whether it's a young man or couple facing pressure to abort right now. Simply share this message in one way or another to educate and encourage people close to home while helping to transform the culture at large.

Read on to see the free, downloadable educational materials and to see how you can learn more about this issue.

---

Father's Day Outreach Options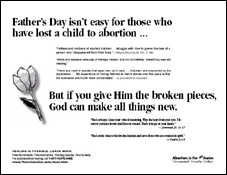 Share our Father's Day ads and flyers with others. There are many ways to share this message.

This message is available in several formats, including a co-op version that you can customize with local resource or contact details, or a group or corporate sponsor's logo, etc.

All you need to do is download, print and share these materials. This can open doors for individuals or families who may need various types of help or who simply need to know of our concern and compassion.

Customizable Co-op and Other Versions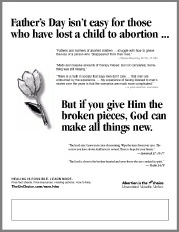 Our Father's Day Outreach offers a simple, black-and-white flyer that you can use in many ways. For example:
* Use as an ad, hand-out or poster
* Post to social media as a conversation-starter
* Use as a springboard to talks about men and abortion
* Use as an idea-starter for a letter to the editor
* Use excerpts in letters to group leaders or others in civic, religious, media, political or other communities
You may want to encourage your pastor to address this issue or offer related prayers on Father's Day, or anytime. Or share this flyer with other groups or leaders in civic, media, political or other circles.

Learn More, including Our Elliot Institute News Special Issue: Men and Abortion

Check the Men's Page on TheUnChoice.com for other resources, including:
The special edition of the Elliot Institute News looks at some of the available research and offers insights from those who work with men and men who have been there. The other links listed above are helpful in learning more, sharing with others and educating leaders and the general public about this issue.

Pro-Family/Pro-Life Prayers, Too

Download, print and share any of these materials as you feel called. Go to our Outreach Page to see all of the available resources and download artwork in pdf format, including:
Share this message in one way or another. You'll touch many lives!


---

Calendar of Coming Events. Plan Ahead!

Don't forget to plan ahead for state fair booths this summer; back-to-school opportunities for teachers (lesson plans) or students and youth groups in the fall; annual right-to-life events in October and January; or Christmas and other Holiday Ads.

Check our events calendar for links to these and other ideas. The calendar also features links to supporting resources for each. Use this helpful planning tool to supplement or expand your existing events and activities.
---

Shed Light on the Truth.
Support Important Research, Education and Outreach.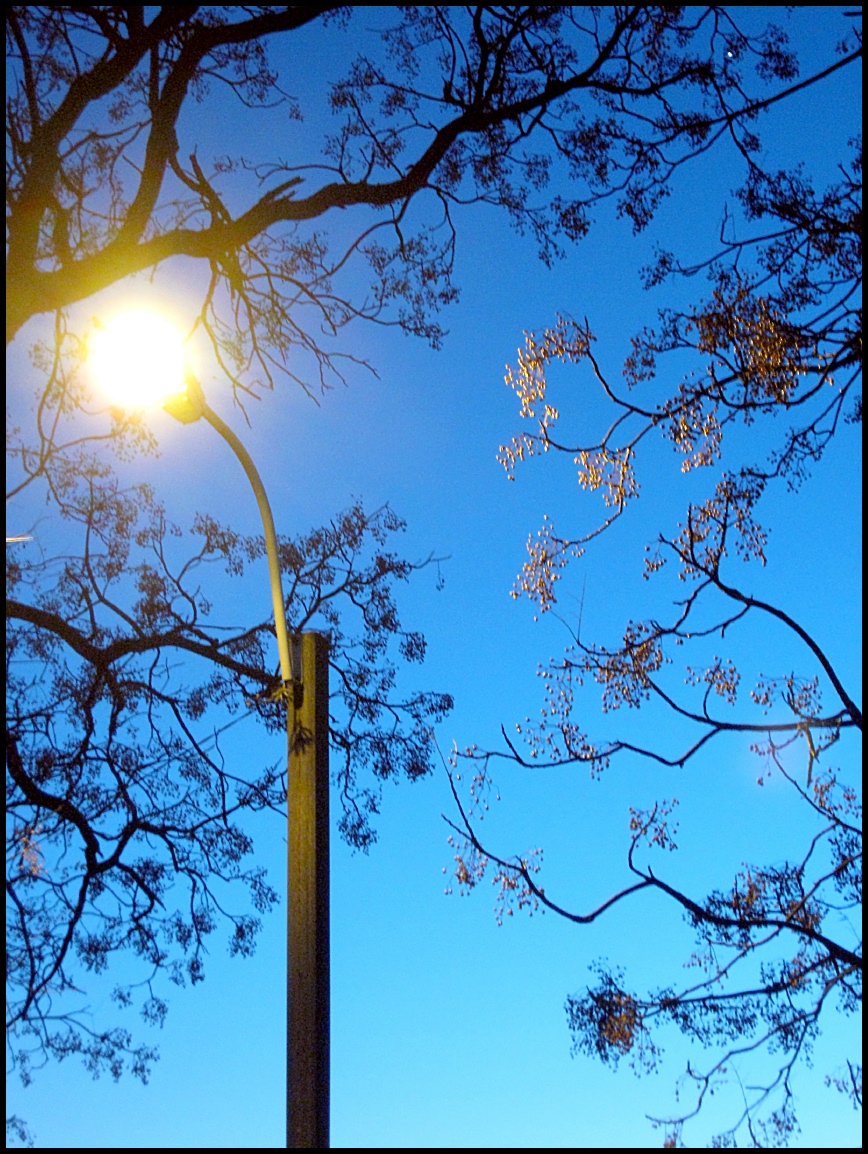 The UnChoice Campaign is an evidence-based, pro-woman / pro-life education and outreach project of the Elliot Institute. The Elliot Institute's peer-reviewed academic research and other expertise and information are also used in state and national legal and judicial, legislative, academic and healthcare decision-making arenas, as well as in pastoral and social services arenas and other pivotal sectors of society.

Our work is also helpful in encouraging various audiences and leaders to rethink their assumptions about abortion.

We invite you to use our downloadable resources (like many of those above) free of charge. However, if you are able to make a donation, however small, it will:
Expedite this work,

Save the lives of babies and mothers today,

Lend a hand and restore hope to those hurt or even despairing, and

End abortion's profound exploitation and harm to individuals, families and society.
God bless you for your compassion and partnership in this work!
---
news * books * donate * Twitter * Facebook
GoodSearch.com * GoodShop.com * bumper stickers, apparel, signs, etc.
unwanted abortions * unsafe * suicide risk * teens
help & healing * AfterAbortion.org * Church Awareness Project
Center Against Forced Abortions * AbortionRisks.org
---